La Paz and Mazatlan

December 2007 - February 2008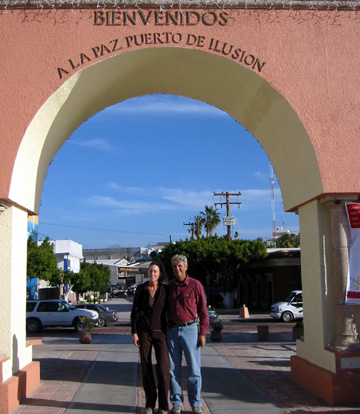 Welcome to La Paz


HIGHLIGHTS:

Socializing with cruisers, both old friends and new. Potlucks and holiday dock parties abounded in La Paz in December.

Getting to spend the month of December in a marina in La Paz, wasn't cheap, but very convenient and WiFi was a necessity for Paul's work.

The 55-hour passage from La Paz to Mazatlan in early January. The lack of wind made for far more motoring than we'd like, but the flat water was good for sleeping and stargazing under a new moon.

The gigantic Juarez Market in Mazatlan, where the ladies selling shrimp from buckets have crazy manicures.

Getting to spend most of January with the conveniences of Mazatlan without paying a marina price by anchoring in the Old Harbor.

Seeing relatives in Mazatlan while they were at their timeshares. Walking on the long, flat beach at Isla Piedra with my cousin Pete his wife Cyndi and afterwards eating ceviche with cold beers, then having a siesta in a hammock. Feasting on shrimp and pollo at my Uncle Tom's birthday dinner and presenting him with a plastic gun that fired foam disks--very useful on crowded beaches. Doing yoga on the beach in the morning at Pete and Cyndi's timeshare.

The scarred and scary schooner re-anchoring further away from us in the Old Harbor (big sigh of relief).

Hearing the 88-year old pianist who used to accompany Judy Garland playing in the Cafe Constitucion in Mazatlan.

Paul returning from another quick work visit to San Diego with tasty cheese and the full "Planet Earth" series on DVD, plus a DVD player for Erin to watch her Spanish DVD's without burning too many amps.

CARNAVAL--best fireworks ever, a decent parade, and Paul loves those crowds. See the following web page.


LOWLIGHTS:

CARNAVAL--no salsa music, very few masks, and major sleep deprivation.

See multiple references to sewage treatment plant stink in Mazatlan's Old Harbor

The downside of improving Spanish is understanding much of the stream of foul language spewed forth from almost every bus driver. My goal is to never be able to fully understand a Mexican soap opera. That would lead to insanity.

The departure of relatives from Mazatlan. Not only could we no longer visit with them, we could no longer visit their nice resort beaches. If you don't have the right towel, security will be on you like salsa on a taco.

Going back and forth in the dinghy to fill a 5-gallon shower bag with rust-colored water from the shoreside faucets. We used it to do our dishes. We don't want to run our watermaker in this nasty harbor, plus this way we save a lot of amps and don't have to listen to it pumping away for hours every day.

A boat so dirty, it looks like a Tyrannosaurus Rex vomited on it (and then some bats pooped on top of the vomit). It's hard to clean the boat without a hose!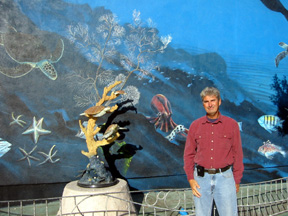 Wyand Mural, La Paz

La Paz statues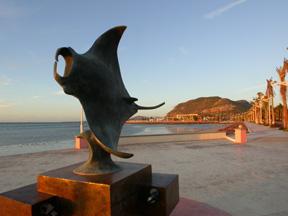 Manta ray statue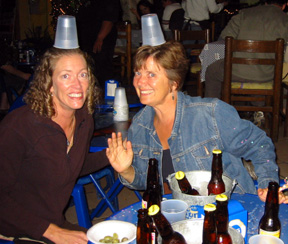 Erin and Tracy from Hannah in their cups New Year's Eve, La Paz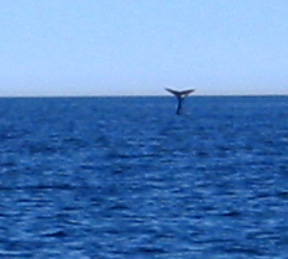 Whale sounding in the middle of the Sea of Cortez on our way from La Paz to Mazatlan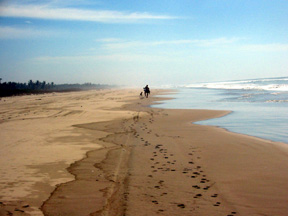 Isla Piedra, Mazatlan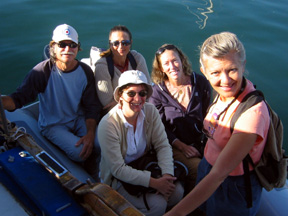 Dinghy full of cruisers heading to Juarez Market in Mazatlan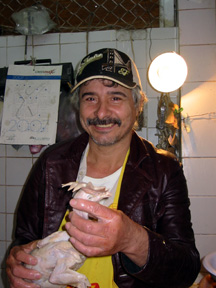 Juarez market vendor and his prize pollo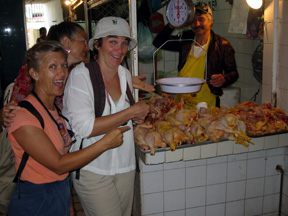 Hungry cruisers spot the chickens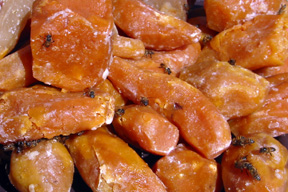 Candied sweet potatoes at the market--no extra charge for the bees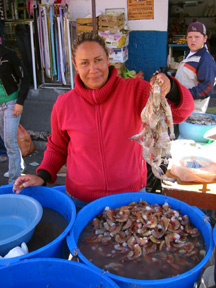 Shrimp lady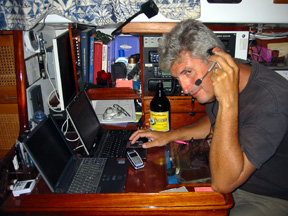 Paul drowns his Skype sorrows in Pacifico while trying to work at the marina in La Paz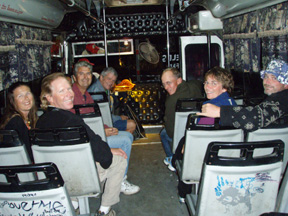 Pimped-out Mazatlan bus, complete with curtains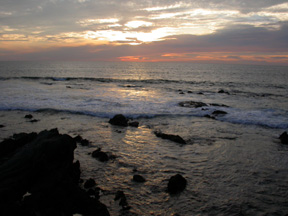 Sunset at Olas Altas, Mazatlan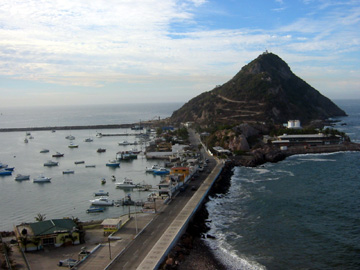 Mazatlan Old Harbor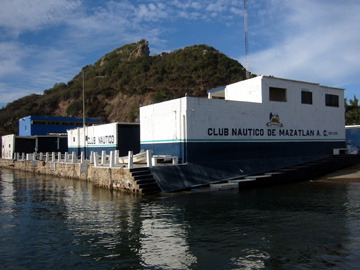 Club Nautico in the Old Harbor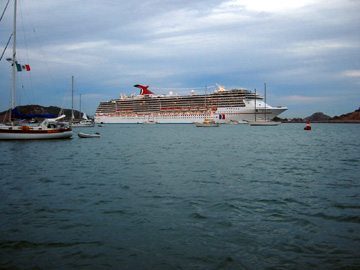 Cruise ship leaving the harbor